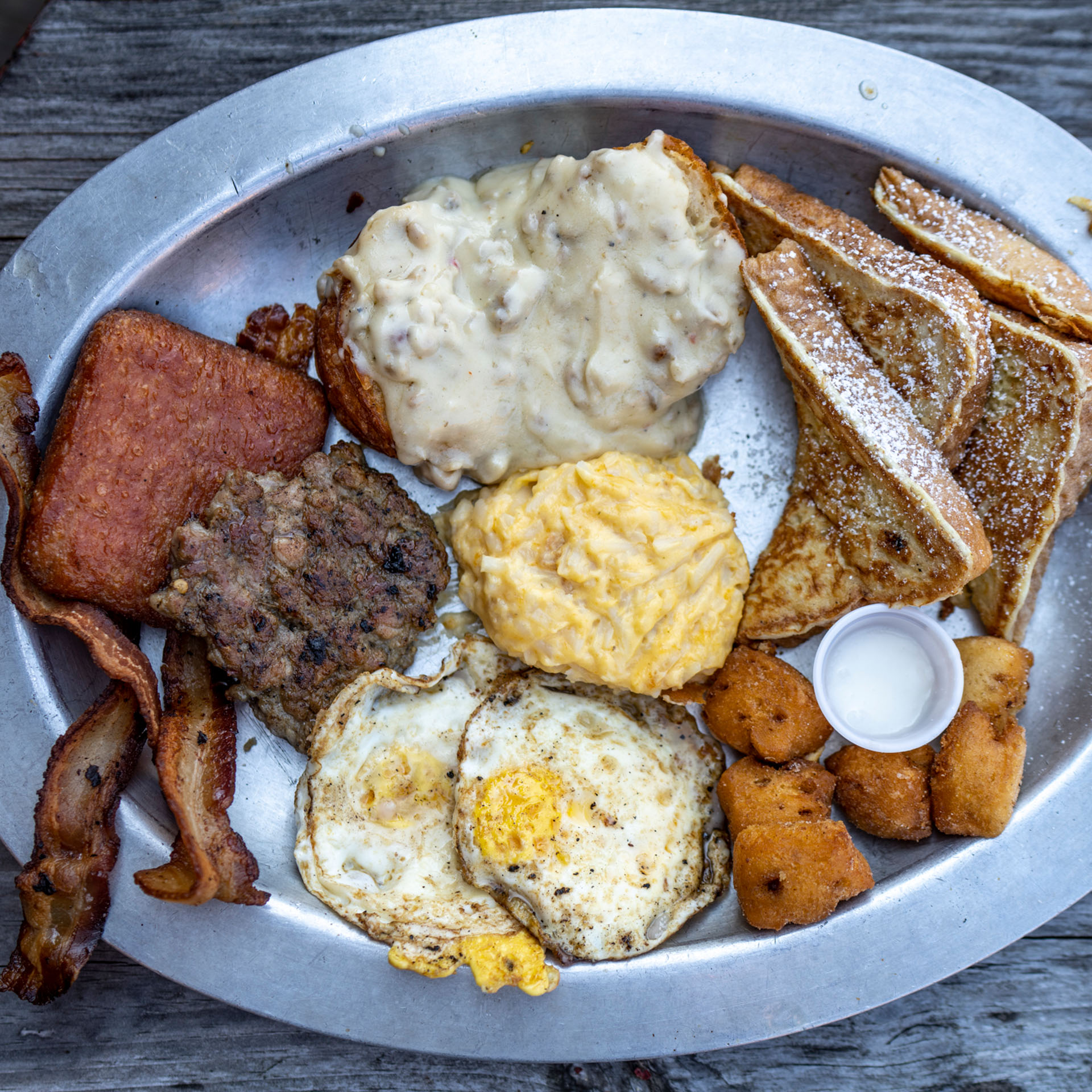 Big Daddy Platter
1 Biscuit w/Sausage Gravy, 2 pc. French Toast, 2 eggs, 2 strips of bacon, 1 sausage patty, 1 slice of Spam, 1 scoop Cheesy Hashbrown Casserole, 6 Cinna-Bites…..$17.50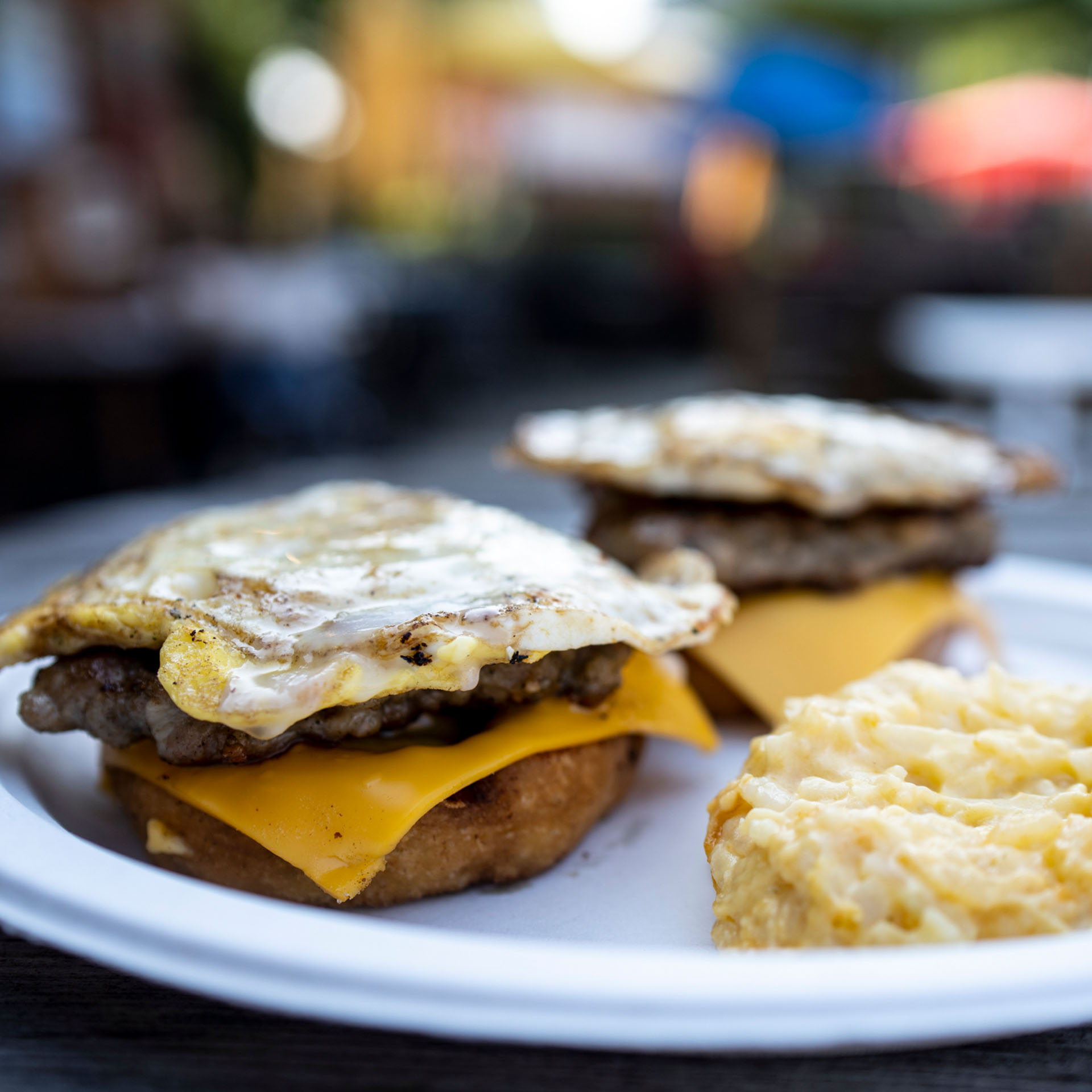 Sweet Face Special
An open-faced Cinna-Wich: you'll receive 2 cinnamon rolls, double your choice of meat, eggs and cheese. You'll definitely want your fork and knife handy for this one! Also comes with a scoop of Cheesy Hashbrown Casserole…..$13.00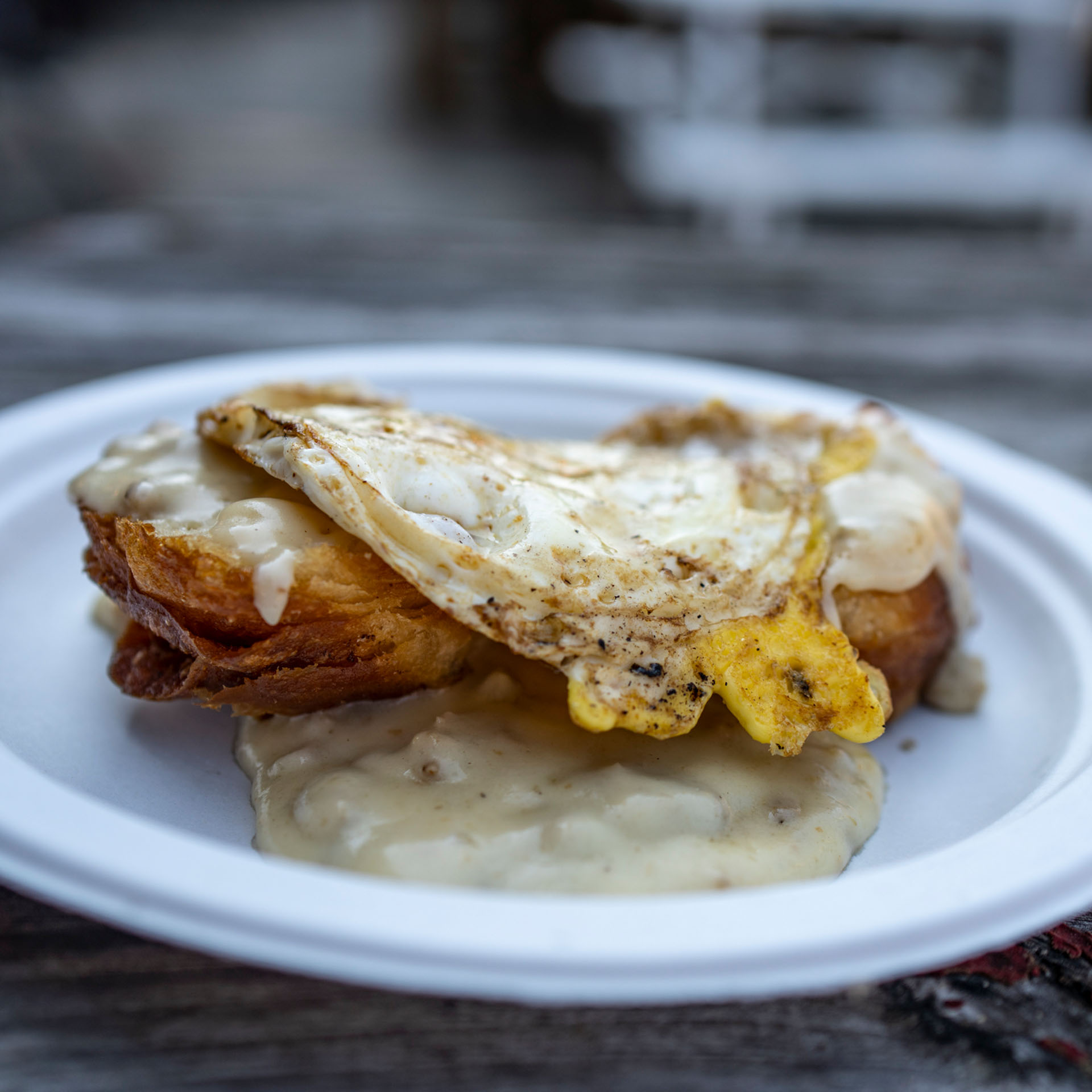 Morning Mash-Up
Your choice of deep fried Biscuit, Hashbrown Sticks, Cheesy Hashbrown Casserole or Texas Toast with our Bebop Sausage Gravy and an Egg on top.Small…..$6.75     Medium…..$8.00     Large…..$9.25
The Wrangler
Egg(s) with choice of one breakfast meat, Cheesy Hashbrown Casserole and 1 slice of Texas Toast 
(1)….$7.25     (2)…..$8.50     (3)…..$9.75 
Breakfast Sandwiches
$8.25
Cheese options for all sandwiches: American, Swiss (+$1.00), Pepperjack (+$1.00)
All Breakfast sandwiches are served with a scoop of our Cheesy Hashbrown Casserole
Breakfast meat options: House Made Sausage, House Made Bacon or SPAM (made wherever it is they make SPAM)
1 – $4.25, 2 – $7.25, 3 – $9.75
2 – $3.75, 3 – $5.00, 4 – $6.25
Sausage Patty (4 oz) – $3.75 each
Cheesy Hashbrown Casserole – $3.75
Hashbrown Sticks (8) – $3.50
Texas Toast – 1 pc $1.25, 2 pc $2.00
Cinna-Bites – 12 pc $4.50, 18 pc $6.50, 24 pc $8.50
real.good.food
Mornin' Partner
Thanks so much for choosing to start your day with us! Just a little note to be sure you know a few things about out breakfast, that we think set us apart from others:
We grind and season our own sausage. Some of that we hand patty for sandwiches and sides, the rest we use for our house made sausage gravy.
We cure and smoke our bacon…and we cut it plenty thick!
Our english muffins are always house made and fresh.
Our cheesy potato casserole is made fresh and smoked each morning prior to opening.
And one last thing, you're not gonna want to skip out on the Cinna-Bites…trust us!